Dr. Suleiman's USMLE™ Review Program

 USMLE  STEP 1, STEP 2 CK, STEP3 and NBME COMPREHENSIVE  EXAM REVIEW   

Call or Text: 678-702-2354  •  Email: Dr.ssuleiman@gmail.com

444 Highland Ave NE  •  Atlanta, GA 30312

Welcome to Dr. Suleiman's USMLE™ Review Program

If you're looking for a high quality review course, you've come to the right place!  Dr. Suleiman provides the knowledge and dedication to USMLE™ material that you've come to expect. He offers the best in review services that the students who have taken his class will attest to.  Let him put his experience as a doctor and educator to work for you!

​*when classes are in session

For more information please:

The United States Medical Licensing Examination (USMLE™) is a joint program of the Federation of State Medical Boards (FSMB®) and National Board of Medical Examiners (NBME®). Test names and other trademarks are the property of the respective trademark holders and are not affiliated with this review program.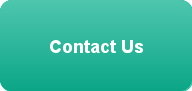 Go Beyond the National Average!

Live OnLine Class

Live In Center Class

BOTH

Live In Center Class

Live OnLine Class